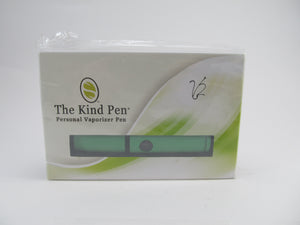 Brought to you by The Kind Pen, the V2.W Portable is a discreet and efficient device. This handheld device is compatible with concentrates, and it also includes numerous accommodating accessories. Enclosed within the visually alluring packaging is a storage jar, retractable Micro USB charger, and dab tool. Better yet, the V2.W pen is a highly capable device.
Its atomizer is made up of two ceramic rods that have a titanium coil wrapping around each of them. As a safety feature, it takes 5 clicks to turn your V2.W on and off. This pen comes in your choice of matte color, and has a lifetime warranty. There is a warranty card included within the kit, so you can contact The Kind Pen if needed.
With great functionality and a lifetime warranty, the V2.W Portable is a safe investment.